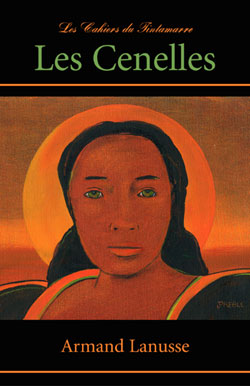 Les Cenelles. ISBN: 0-9723258-9-1. Text in French. $15.50

To order this book, contact the bookstore of Centenary College:
by email at bookstor@centenary.edu
by telephone at (318) 869-5278,
by fax at(318) 869-5295
or buy this book at:

Les Cenelles, Armand Lanusse.
Texte établi par Mia D. Reamer. N.B. This text is in French.
With few exceptions, the poets of Les Cenelles – the very first collection of poetry by Creoles of color – do not directly address their precarious situation in a South that was ever increasingly hostile to the racial caste to which they belonged. On the contrary, a naive reader might only discover the most pedestrian sorts of romantic subjects in these poems written by seventeen free men of color. However , why would Valcour B… refer to himself as an "unrecognized son of New Orleans?" What "cruel fate" might have forced P. Dalcour into exile? What is the source of the regret, the preoccupation with departure and the fear of betrayal that seeps from every line of these works?
However gifted and diligent they might have been, free people of color were forced to live within the constraints of their fate as second class citizens. May the modern reader delve into these "modest Cenelles" conscience of the troubling context that underpins their creation. Without this awareness, the profound depths of their melancholy spirit will escape him completely.